Pumpkin Dev Diaries: Best Tools to Carve a Frog
It's a spooky season, and we take all things Halloween very seriously here at Casuology HQ. That being said, I (Olie) never tried pumpkin shaving before and Sebbe has never done any pumpkin carving at all. Sounds problematic and has to be fixed. This is how this frog pumpkin design was born!
First things first, I cleaned out the pumpkin by cutting out a hole in its back (there was a moldy patch there, yuck) and removing its, um, fibery intestines. I was in an experimental mood and tried using a fork but rest assured — a big tablespoon is the way to go. Last year I preserved the seeds to use in other projects, but this time I couldn't be bothered. Yet if you decide to save and toast the seeds, you can decorate a pie with them or eat them as is :)
Drawing the design was the easiest part, as it was Frogs & Mushies' mascot aka a frog, and I had drawn plenty of them. I quickly sketched a portrait with a gel pen which can be easily removed with water (and a bit of soap) later. It's the next step that had me in tatters... The pumpkin shaving. I used a potato peeler at first and it just wasn't cutting it. My hand was tired after a while, and the result was not just questionable, it was... See for yourself: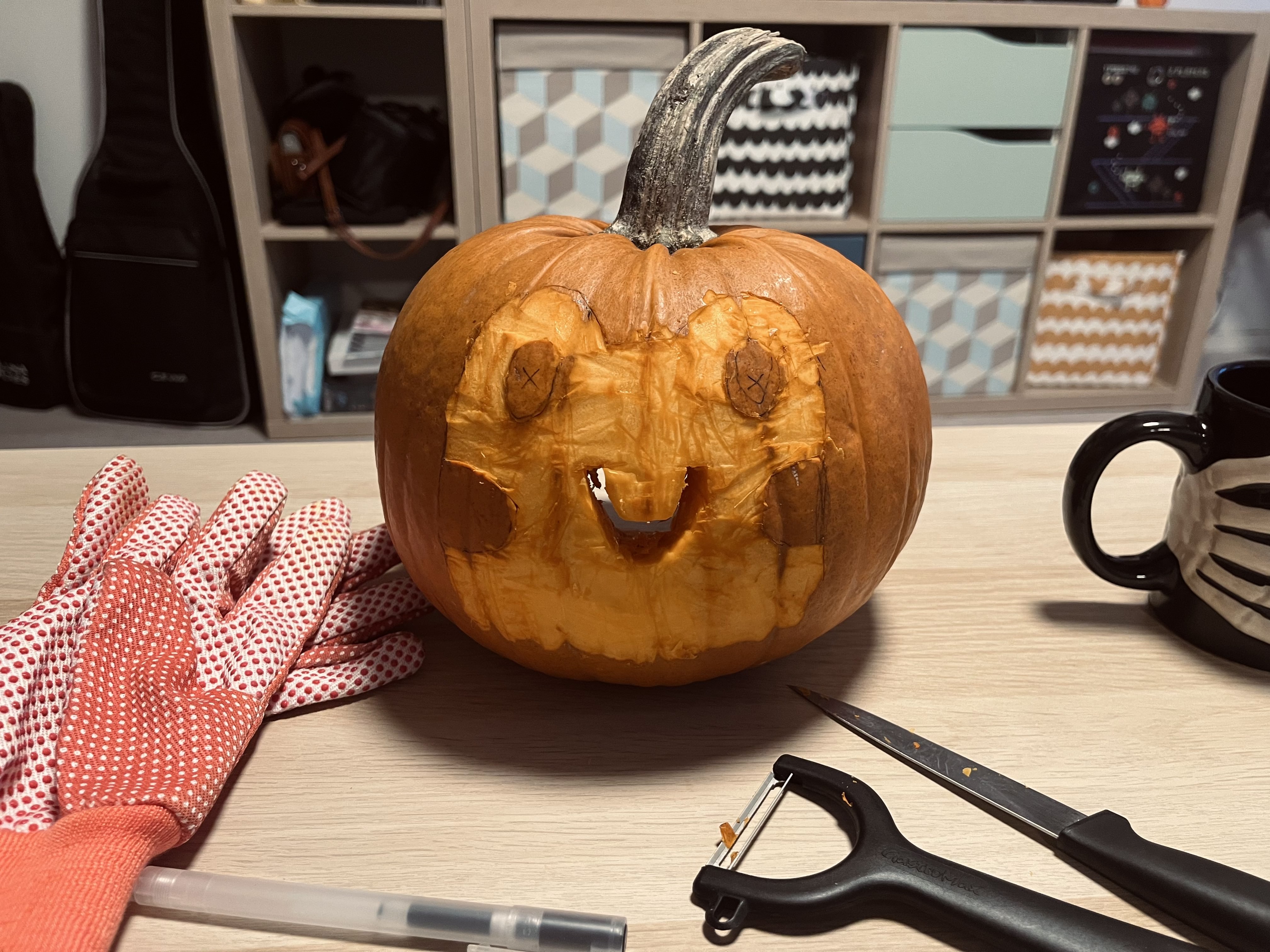 Sure, the pumpkin looked horrifying but for all the wrong reasons. I needed someone with the mind of an engineer, someone who could resolve this task with the dedication of a true mastermind... This is when Sebbe stepped in and brought a screwdriver with him. Yes, you read it right, this was the key to success! Bigger chunks could be cut off with a knife but overall the screwdriver "shaved" most of this pumpkin. Here's proof: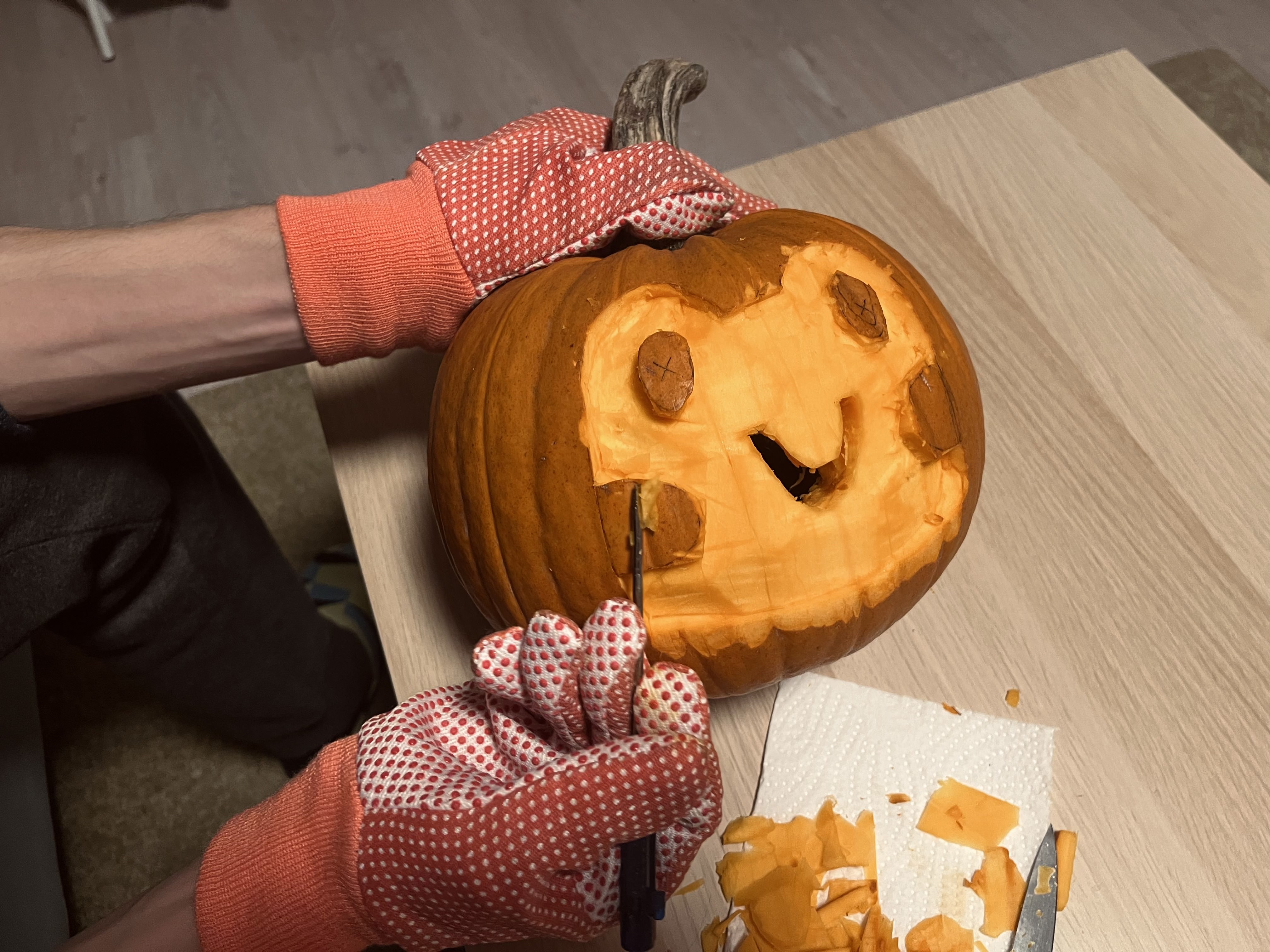 While testing the progress, we realized that the design needed to be cleaned out more from the inside, so a trusty (not really, it bent) spoon came to the rescue. After all the polishing and cleaning up was done, Frog-O'-Lantern looked like this: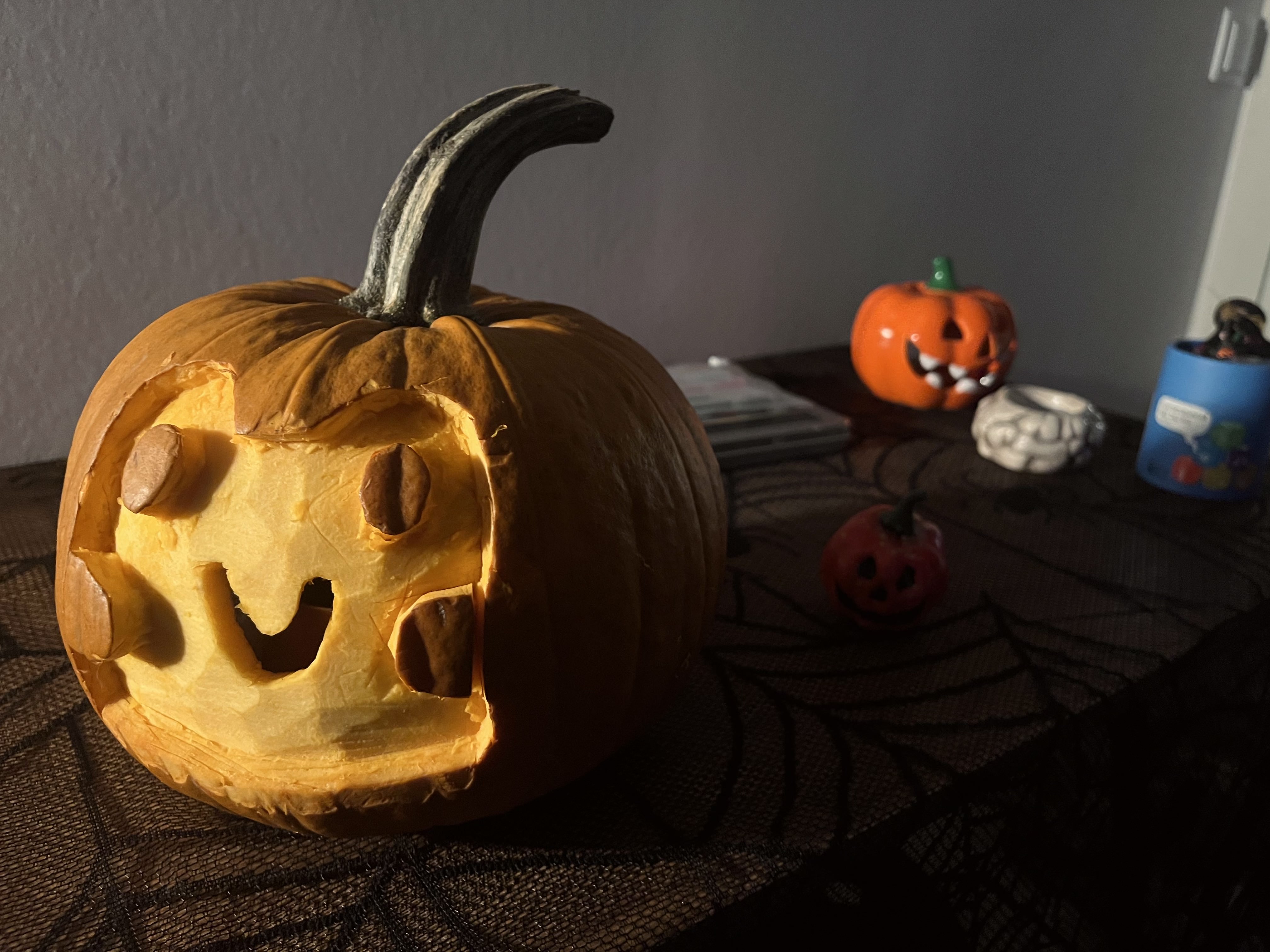 And here's the final look with a candle inside: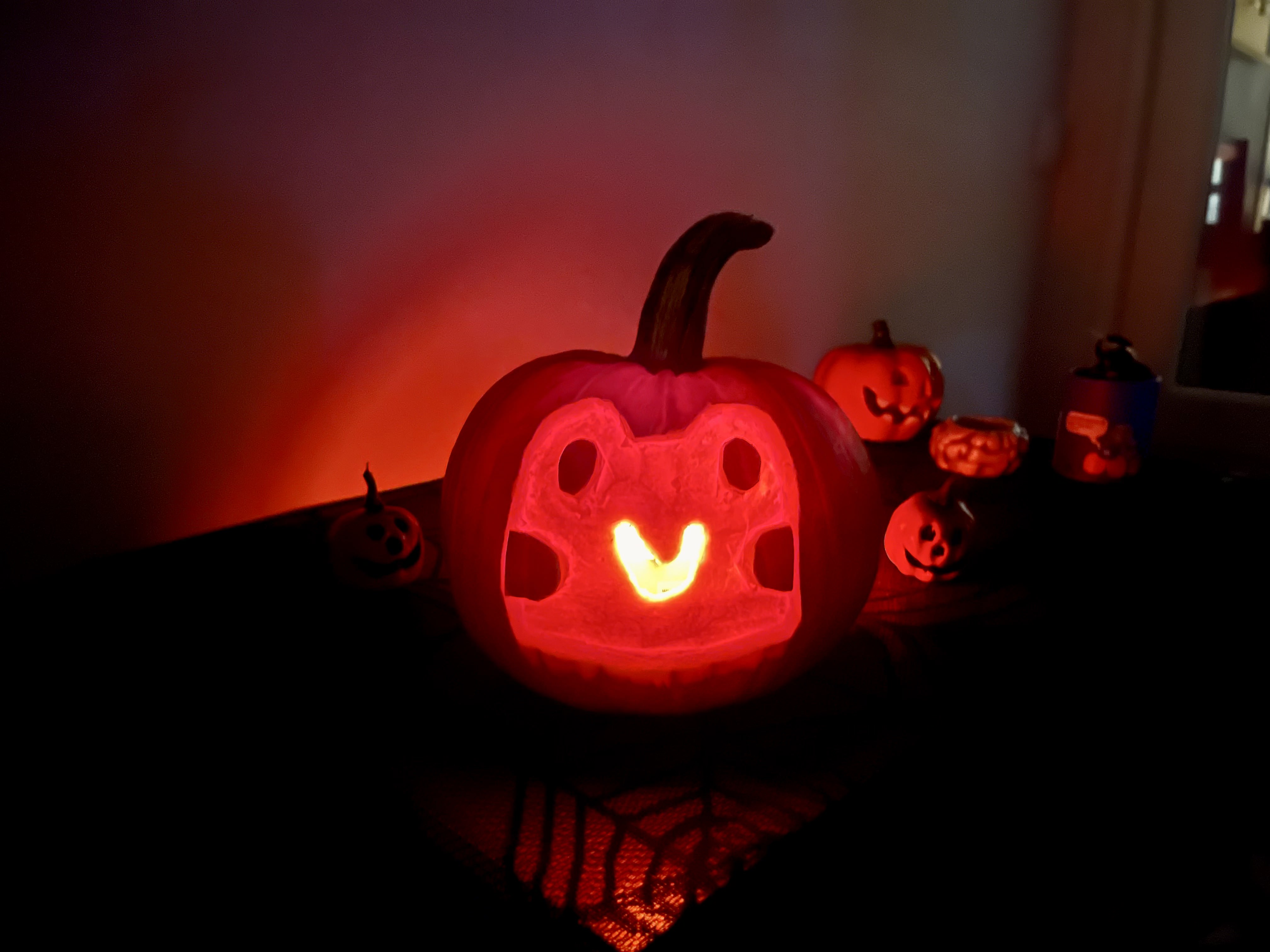 Not too shabby, huh? :) Of course, we could follow some tutorials instead of this course of trial and error but it's no fun + didn't take us that long anyway. And now, we can share our knowledge with you, dear readers. Have you carved your pumpkins yet? What design have you decided on? Let us know in the comments! Happy Halloween!